Great Gift Baskets for Camellia Bean Lovers
You asked, and we delivered! We're excited to share the great gift baskets available for purchase at our online store. If you're on the hunt for quintessentially delicious southern gifts, these gift baskets are perfect for all the food lovers, cooks, ex-patriate southerners, and bean aficionados on your holiday list. And they're a great value, since shipping and handling is included with each basket. Please allow up to 7-10 days for processing of gift basket orders.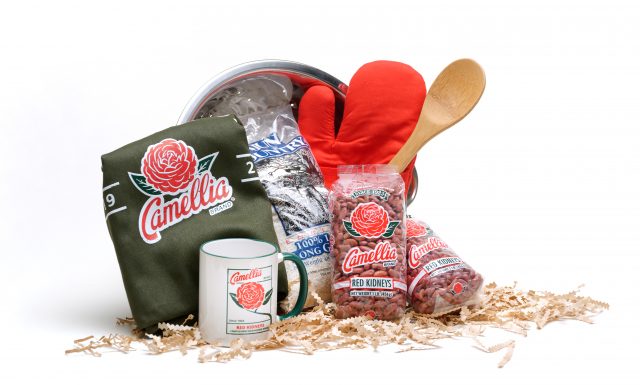 Making red beans and rice is a beloved ritual and tradition in New Orleans, and for many, prepping the beans and vegetables and gently coaxing that pot of goodness into a state of creamy perfection is both a pleasurable experience and a bit of kitchen therapy. Give someone the essentials for #RedBeansDoneRight with our Red Bean Monday Gift Basket featuring our signature Red Kidney Beans and Cajun Country Rice. This gift basket is also overflowing with a Camellia apron, mug, and wooden spoon. They'll be cooking up Camellia's Famous New Orleans-Style Red Beans and Rice before they know it.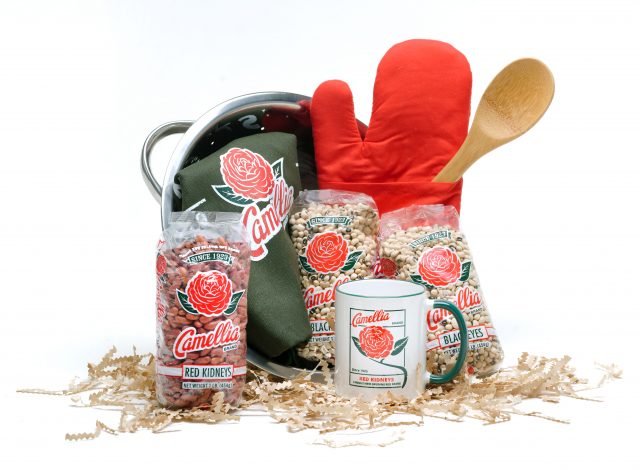 Believed to bring luck and prosperity, our Blackeye Peas make a great gift for anyone you wish well. The Luck & Money Beans Gift Basket features 2 bags of Blackeye Peas and 1 bag of our signature Red Kidney Beans, as well as a Camellia apron, mug, and wooden spoon. Recipes including New Orleans-Style Blackeye Peas, Hoppin' John, and Bessie's Best New Year Blackeyes will set the lucky recipient on the right track.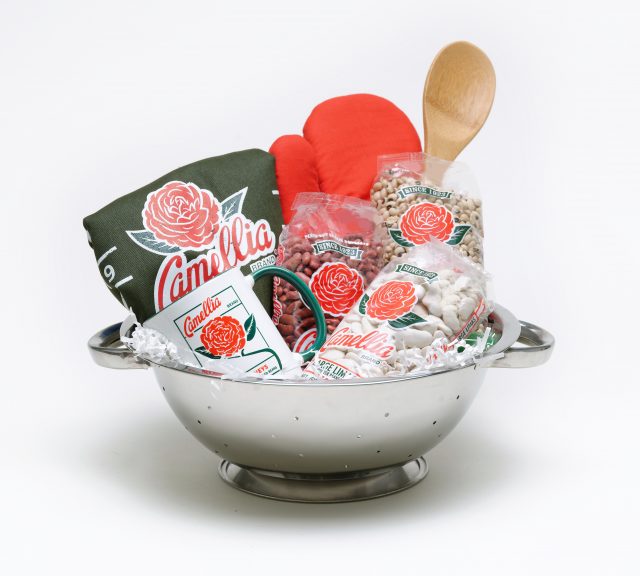 The Best Seller Gift Basket is a gift of our best-selling flavorful favorites. Featuring our signature Red Kidney Beans, Large Lima Beans and Blackeye Peas, as well as great Camellia branded merchandise for the kitchen such as an apron, mug, and wooden spoon – this versatile assortment will soon have the lucky recipient simmering delicious one-pot meals, soups, stews, and chili for family and friends.
Shop now for these great gift baskets.