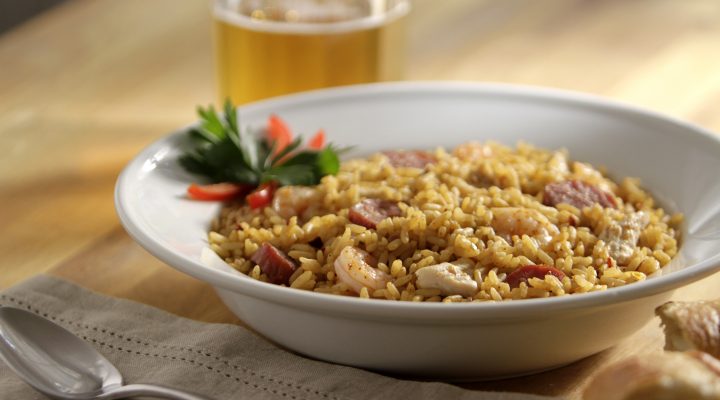 Gluten Free Jambalaya
Directions:
To a large, heavy pot, add package contents and all other ingredients. If using shrimp, place on top of jambalaya in pot when 5 minutes of cooking time is left.
Bring to a boil, reduce heat, cover and simmer for 30 minutes.
Remove from heat and let stand for 5 minutes. Stir and serve.