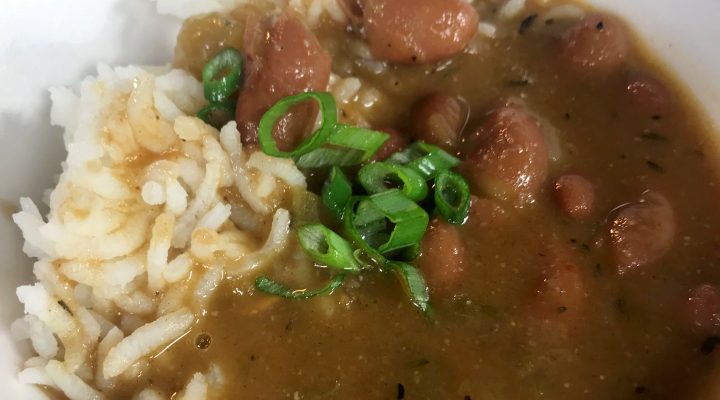 Contributed by
Chef Ryan Shepherd
Red Bean Gumbo
Directions:
Chef's note: measure out all the seasoning into a small coffee cup or bowl before you begin.
In a large pot, whisk together oil and flour over medium heat until smooth.
Continue stirring the roux over medium heat until it reaches a chocolate chip brown.
Immediately add the onion, celery, bell peppers, and seasonings - keep stirring until veggies are soft.
Slowly whisk in the water, breaking up the clumps of roux as you go.
While whisking - bring to a boil, add Camellia red beans - bring back to a boil, cover and simmer for an hour and a half or until beans are cooked through.
Serve hot with Louisiana popcorn rice and sliced green onions.
Chef Ryan Shepherd is a seasonings expert and culinary educator. He is formerly the executive chef of research and development at Chef Paul Prudhomme's Magic Seasoning Blends in New Orleans and enjoys making food taste good.