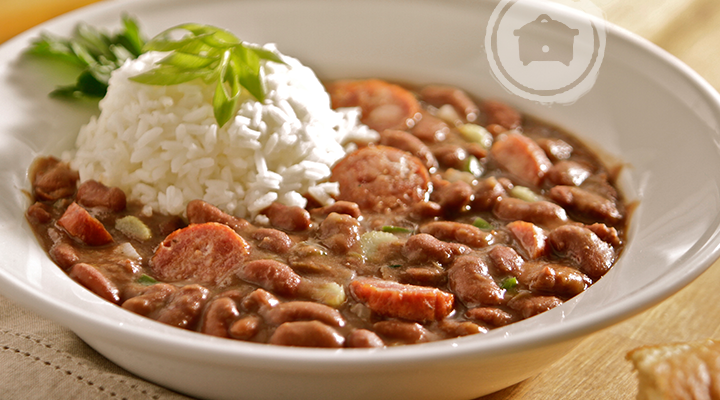 Slow Cooker Creole Red Beans
Directions:
Rinse and inspect beans.
In a large heavy pot, heat the oil and sauté the onions, peppers, and celery over medium high heat for 3 minutes. Add sausage of choice or ham, and sauté 2 minutes more.
Transfer the contents of the pot to the slow cooker, as well as the enclosed spice packet and all remaining ingredients, except the cooked rice.
Cook for 6 hours on high or for 10 hours on low.
Serve over rice.
 Notes:
Add water as necessary to obtain desired consistency.