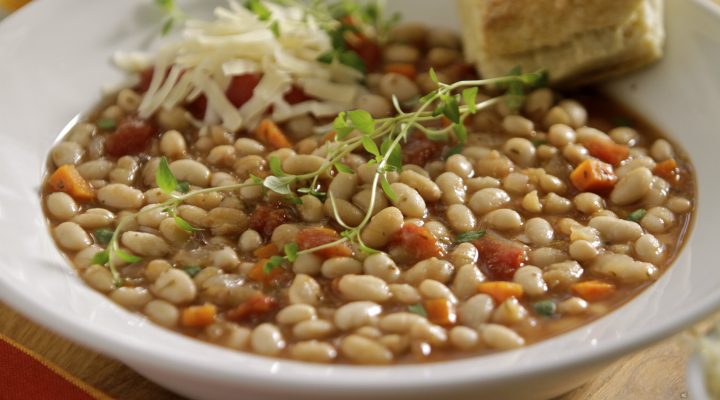 Tomato and Herb White Beans
Directions:
Rinse and inspect beans.
In a large heavy pot, heat oil. Add onions and carrot, and sauté over medium high heat along with 1/3 of enclosed spice packet for 5 minutes or until vegetables begin to soften.
Add tomatoes, tomato puree, package contents, water and remaining spice packet. Bring to a boil.
Reduce heat, cover and simmer until beans are soft, about 2 1/2 - 3 hours, stirring occasionally.
Notes:
Add water as necessary to obtain desired consistency.