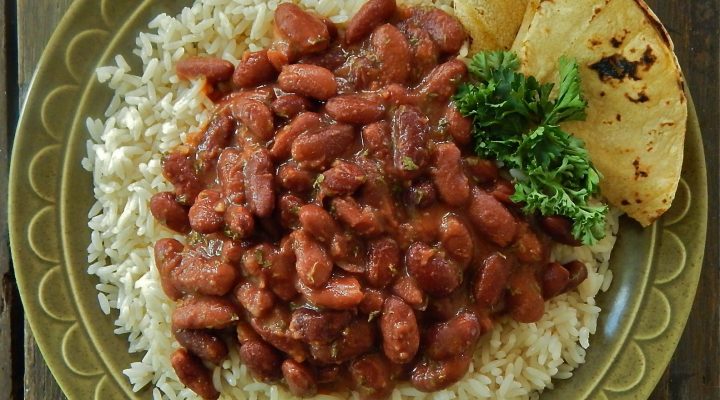 Latin American-Style Red Beans and Rice
Directions:
In a large saucepan, combine olive oil, red kidney beans, tomato sauce, broth, oregano, basil, thyme, pepper, and 2 teaspoons adobo. Simmer on low heat.
Meanwhile, in another pot, bring 4 cups water to a boil. Add rice and stir. Reduce heat, cover and simmer for 20 minutes, or until rice is cooked and all liquid is absorbed.
Add additional adobo to taste.
Serve beans over rice.