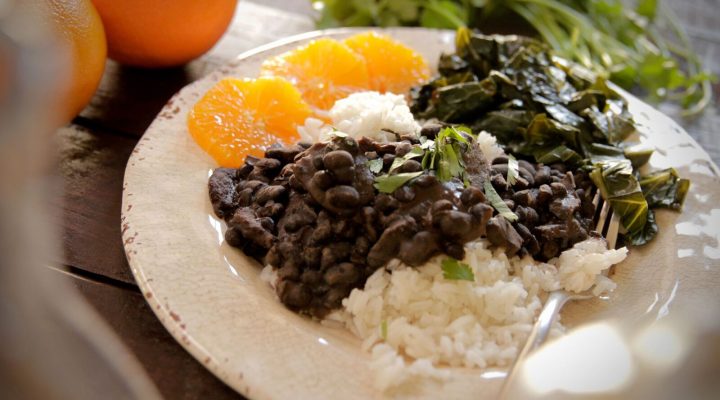 Contributed by
Ana Riehlmann
Ana's Brazilian Black Beans (Mild Feijoada)
Directions:
Rinse and sort beans. (Optional: Soak beans using your preferred method.)
Add beans to a large pot, and add enough water to cover beans. Bring to a boil, and cook for 30 minutes.
Add sausage, tasso and bay leaf to beans. Reduce heat to a simmer, and cook for 1 hour. Add water if needed. (Beans should always be covered by water while cooking.)
In a separate pot or skillet, sauté onion and garlic in olive oil.
Add some beans to the onion and garlic mixture to meld the flavors; then pour all back into the pot of beans and stir. Season beans with black pepper to taste.
Cook 30 minutes more. Mash beans against the side of the pot to make creamier. Add salt to taste.
If desired, stir in chopped fresh cilantro right before serving.
Serving suggestions: serve with rice, sliced fresh oranges and collard greens.