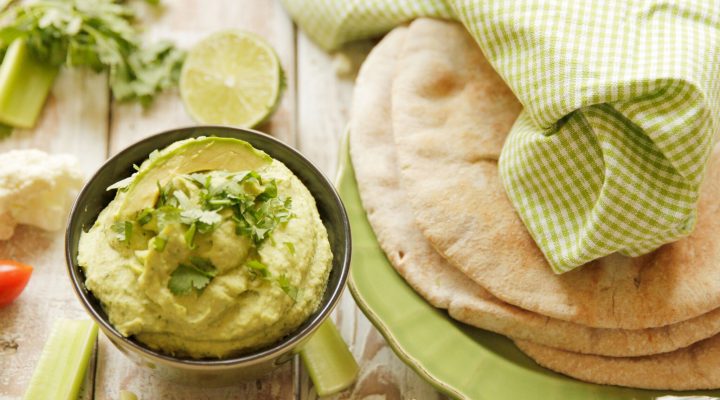 Avocado Cilantro Hummus
Directions:
Add all ingredients to the bowl of a food processor or blender, and blend until smooth.
Serve with pita, crackers, or crudités. Or for a fast snack or lunch, spread over a warm whole wheat tortilla, top with fresh baby spinach and shredded carrots, roll up, and enjoy.