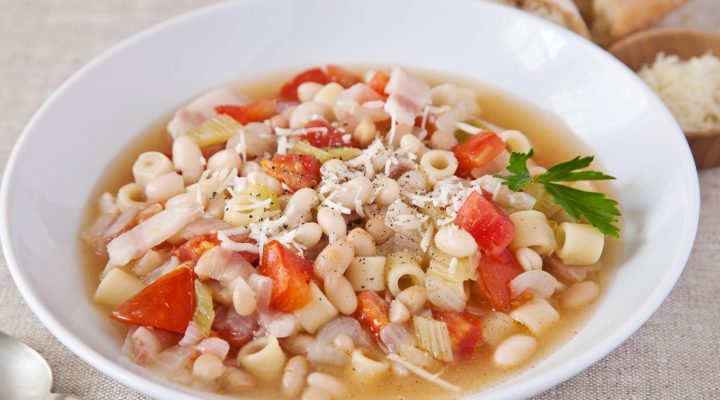 Bean Soup with Pasta (Pasta e Fagioli)
Directions:
Rinse and sort beans.
In a Dutch oven, bring water and beans to a boil for 2 minutes. Remove from heat; cover and let stand 1 hour.
Add next seven ingredients to beans. Bring to a boil, then reduce heat, cover, and simmer until beans are tender, about 2 hours.
Add salt and pasta; stir. Cover and simmer until pasta is tender, about 10 - 15 minutes.
Serve sprinkled with cheese.