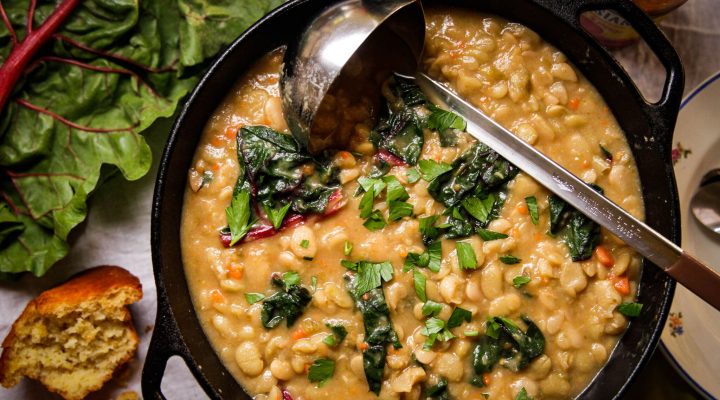 Beans & Greens Soup
This master recipe is meant to be personalized to your taste. For a hearty and delicious soup, read our Step-by-Step How-To, and learn how to make it with any combination of beans, vegetables, greens and broth that you prefer.
Directions:
Rinse and sort beans.
Heat olive oil in a large Dutch oven over medium-high heat.
Add chopped onion and chopped vegetables and sauté for 3 minutes. Add garlic and cook 1 minute more.
Add broth, beans and red pepper flakes; bring to a boil. Reduce heat, cover and simmer until beans are tender. (See our bean cooking chart for cooking times per individual bean/pea varieties). Add more broth or water as needed.
Stir in greens, vinegar, salt and pepper. Cook until greens are wilted (1 minute for spinach or watercress, and up to 20 minutes for collards or chard).
Serve hot.