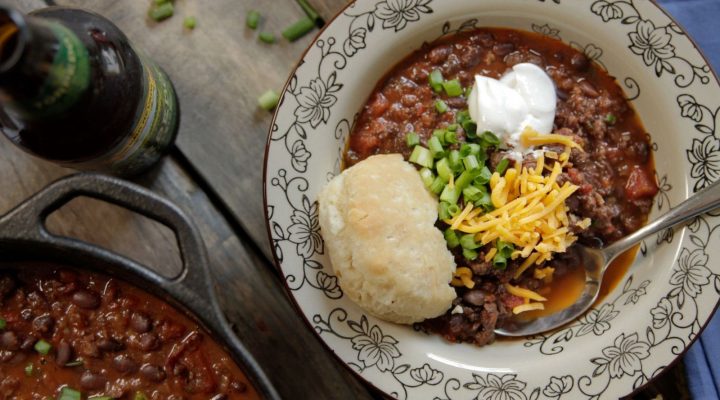 Beef & Black Bean Chili
Directions:
Sauté garlic and onion in butter, until limp, about 4 minutes, in a large pot. Stir in brown sugar and cook until onion and garlic are browned slightly, about 2-3 minutes.
Add red wine vinegar, tomato paste, chicken broth, cumin, cayenne, chili powder, and wine to pot. Bring to a simmer and cook approximately 35 minutes, or until liquid is reduced by half.
In a skillet, fry the bacon in oil until it browns. Remove bacon from pan and set aside. When cool, chop into small pieces.
Brown the ground meat in bacon grease, about 20 minutes. Drain thoroughly.
Add bacon, beef, and beans to reduced wine mixture. Bring to a simmer and cook until chili has thickened, about 20 minutes.
Add salt to taste.