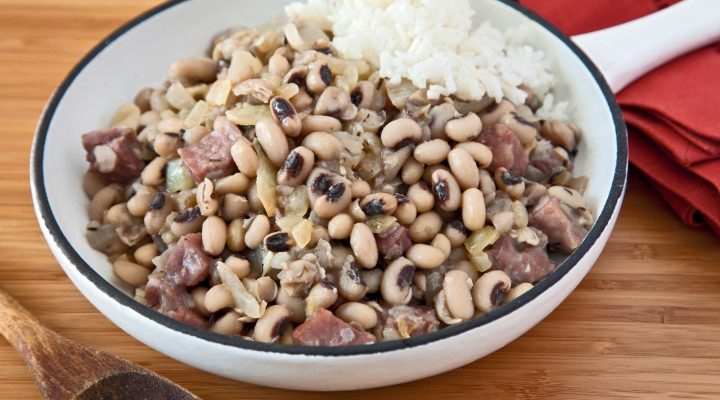 Bessie's Best New Year Blackeyes
Directions:
Rinse and sort peas. In a large pot, cover peas with water and add seasoning meat. Bring to boil, lower heat and simmer for about 1 hour.
In a skillet over medium heat, sauté onion and garlic in butter or olive oil. Add to pot and cook 1/2 hour, or until peas are soft.
Add thyme and sage and season to taste. Serve over hot cooked rice.