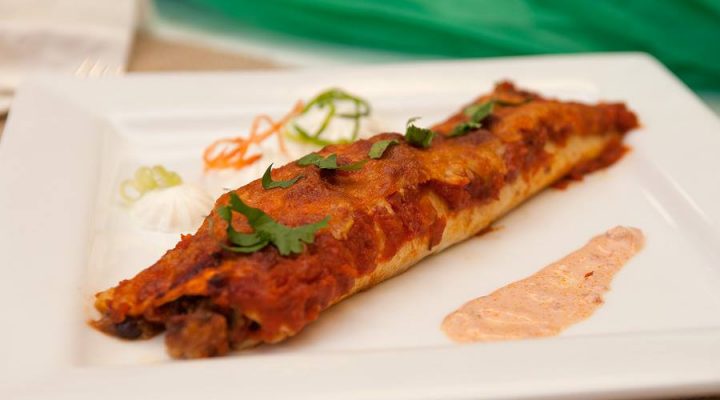 Black Bean Seafood Enchiladas
Directions:
Preheat oven to 350 degrees. Spray an 8x11x2 inch baking dish with nonstick cooking spray.
Cook the RO*TEL tomatoes, shrimp and crabmeat in a small frying pan or pot over medium heat. Cover and simmer until shrimp are cooked through and pink.
To a large bowl, add the shrimp mixture, cooked beans, cilantro, green chiles and 2 cups Cheddar cheese. Toss until thoroughly blended, and add salt and pepper to taste.
Place ¼ cup of the mixture into the center of a tortilla, roll up and place in baking dish, seam side down. Repeat using all of the shrimp mixture and tortillas.
Cover the enchiladas with salsa, and sprinkle with the remaining cheese.
Bake for 35 minutes, or until sauce bubbles and enchiladas are heated through.