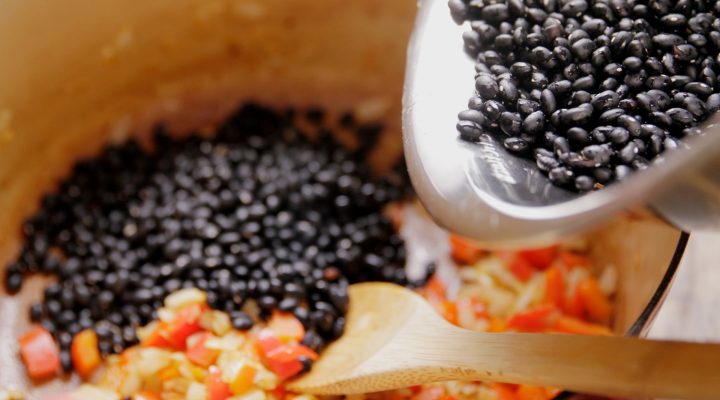 Black Beans with Plums and Peppers
Directions:
Fill a deep saucepan with water and bring to a boil. Add plums and boil for 30 seconds to loosen skin. Remove with a slotted spoon and set aside to cool.
Melt butter or heat oil in a large skillet.
Add onion, red and yellow bell peppers, garlic, cloves, cumin and cilantro.
Sauté gently, stirring often, until onion softens, about 5 to 10 minutes.
Peel plums, remove pits and chop pulp.
Add pulp, lemon juice, and honey to onion mixture.
Add beans, cover, and continue cooking over low heat until peppers are soft, about 30 minutes, stirring often to prevent sticking.