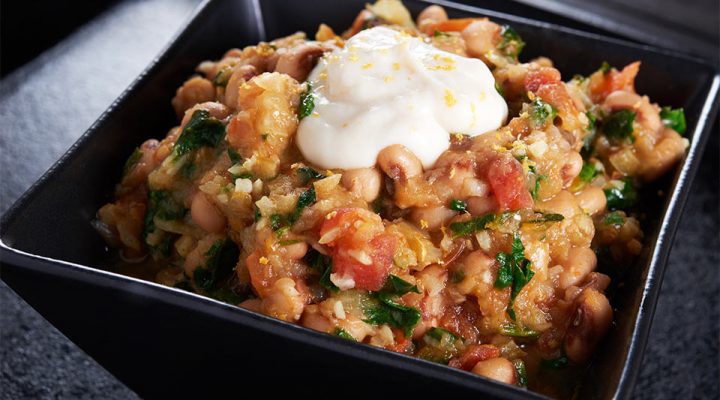 Blackeye Peas and Spinach
Directions:
In a large pot over medium heat, sauté onions and garlic in olive oil until soft. Add tomatoes and cook, mashing tomatoes against the side of the pot. Add curry powder and stir.
Add spinach to pot, and cook until wilted. Add cooked peas, 1 cup of reserved pea cooking liquid, and simmer over low heat until liquid evaporates.
Add lemon juice and stir. Serve with a dollop of yogurt on top.