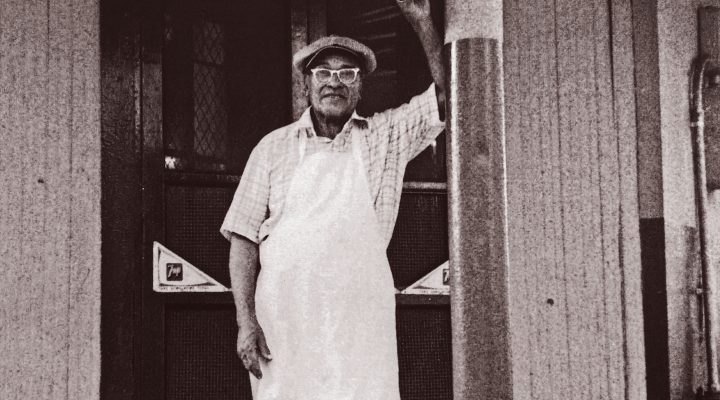 Buster Holmes' Red Beans & Rice
Buster Holmes' famous Red Beans & Rice, served at first Jazz Fest. Based on original recipe in NYT and Buster Holmes Restaurant Cookbook: Handmade Home Cookin'
Directions:
Pick through beans and remove any rocks. Wash beans and cover with water by a good three inches.
Let soak overnight, adding more water to keep the beans covered. (Or choose your preferred soaking method.)
Rinse, change to fresh water, and stir in onion, bell pepper, ham hock and garlic.
Cook on slow fire, in a heavy bottomed pot, until done (about 2 hours).
Add salt, pepper, seasoning and butter and cook 5 minutes.
Serve over rice with Louisiana hot sauce, French bread and butter.
Recipe based on Buster's original Red Beans recipe found in The Buster Holmes Restaurant Cookbook: New Orleans Handmade Cookin' from Pelican Press. Used with permission of the publisher, Pelican Publishing Company, Inc. Photo courtesy of Philip M. Denman