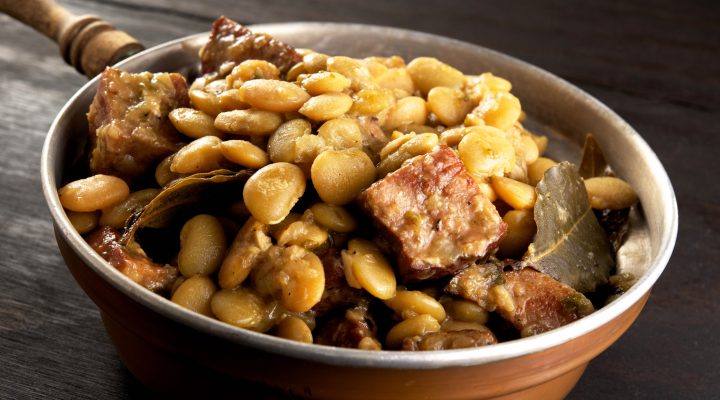 Butter Beans with Pickled Pork or Smoked Ham Hocks
Directions:
Rinse and sort beans. (Optional: Soak beans using your preferred method.)
Heat oil in a large pot over medium-high heat. If using pickled pork, add to pot; sauté 5 minutes or until browned.
Add onions and garlic; sauté 5-10 minutes. Add 2 quarts water, bay leaves, and if using, smoked ham hocks. Bring to a boil.
Add beans and stir well. Return to a low boil; cover, reduce heat to low and simmer 2 to 2 1/2 hours, or until beans are soft and creamy, stirring occasionally.  
Adjust seasonings to taste with salt, pepper and hot sauce. Serve over hot cooked rice with buttered French bread.