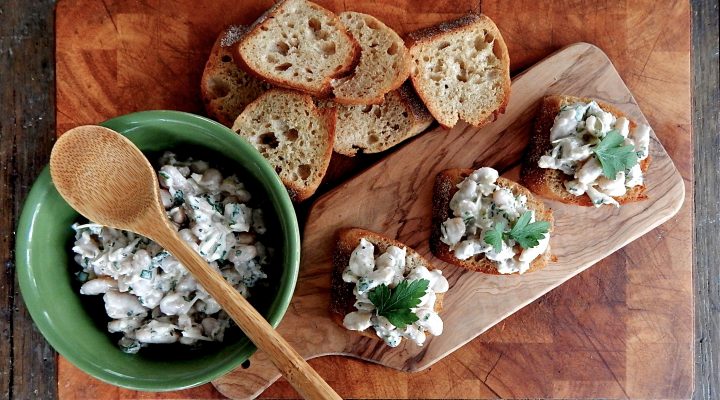 Caesar-Style White Beans
Directions:
Cook and drain the beans, and allow to cool.
In a large bowl, add mayonnaise, Dijon mustard, lemon juice, anchovy paste, Parmesan cheese, and garlic, mixing well.
Fold in beans, salt, pepper, and chopped parsley — reserving a small amount of parsley for garnish.
Mix ingredients well, but gently, to avoid breaking beans.
Refrigerate for at least one hour, but overnight will produce an even richer flavor.
Serve with slices of a toasted baguette or other hearty bread, and garnish with more chopped parsley.