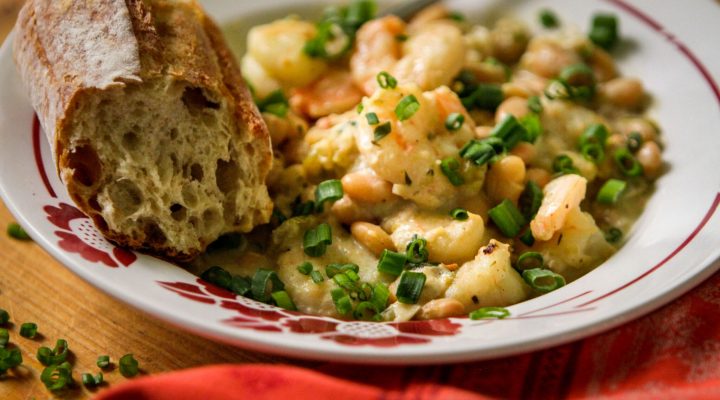 Cafe Reconcile's White Beans and Shrimp
Directions:
Cover beans with water, and soak overnight in the refrigerator.
Drain beans.
In a large heavy pot, combine beans, vegetables, seasonings, and stock or water.
Bring to a boil, reduce heat and simmer covered for 2 - 3 hours, or until beans are tender.
Add shrimp and cream, and simmer until shrimp are cooked and pink, about 5 minutes.
Serve over hot white rice.
Café Reconcile is a nonprofit restaurant, located in the severely distressed Central City neighborhood of New Orleans, which serves as the primary training ground for students seeking to acquire skills in the food service industry. Featuring soul-filled local dishes and some of the city's lowest prices, Café Reconcile is a destination lunch spot for a wide cross-section of New Orleanians as well as visitors from all across the country.
You can learn more about Café Reconcile at their website and follow them on Facebook, Twitter and Instagram.