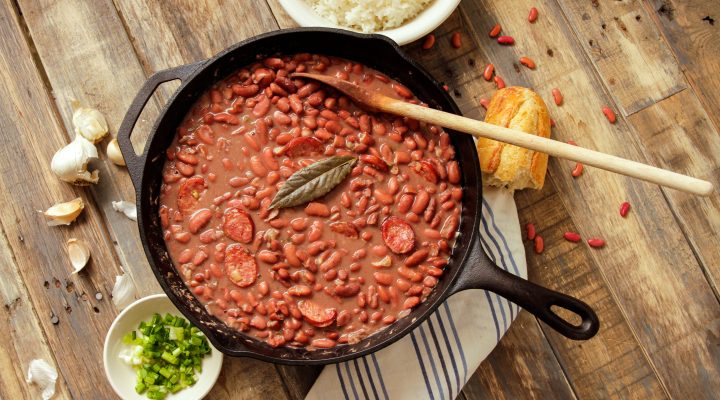 Camellia Brand's Famous Red Beans and Rice
Directions:
Rinse and sort red kidney beans. (Optional: Soak beans using your preferred method.)
In large heavy pot, cook sliced sausage for 5 minutes.
Add chopped seasoning blend and garlic to cooked sausage, along with 1/4 stick butter, and continue to cook until onions turn soft and clear.
Add beans, water, and bay leaf.
Bring to rolling boil for 30 minutes, stirring every 10 minutes.
Reduce heat, simmer for 1-2 hours, stirring occasionally, until beans are desired tenderness.
Add Cajun seasoning plus salt and pepper to taste.
Serve over hot cooked rice.