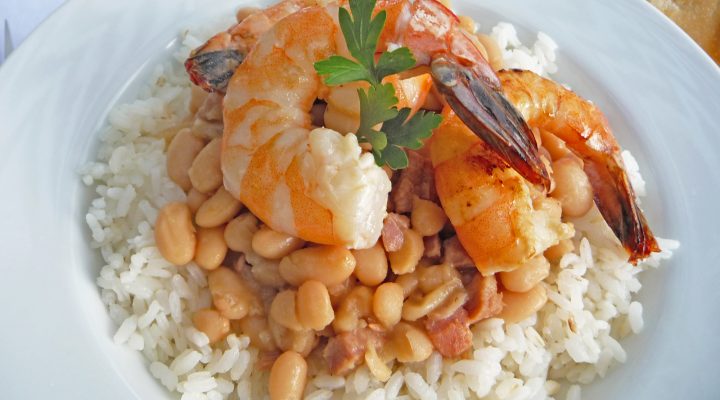 Camellia's Famous New Orleans-Style White Beans
Directions:
Rinse and sort beans. (Optional: Soak beans using your preferred method.)
In large pot, cover beans with water and bring to a boil.
Meanwhile, in a skillet, heat oil and cook onion, garlic, and ham or seasoning meat. Add contents of skillet to beans in pot, and simmer for 2 hours or until beans are tender. Add more water if needed.
Add salt and pepper to taste. Serve with hot cooked rice, and if desired, top with sautéed shrimp.