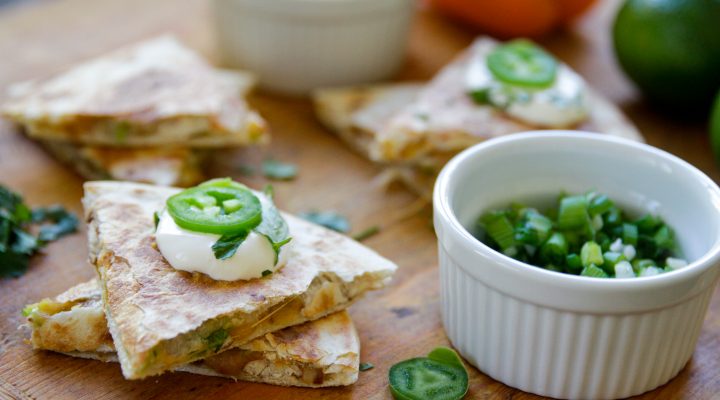 Cheesy Bean Quesadilla
Directions:
Spread beans or refried beans over one tortilla. Sprinkle generously with cheese and chopped onions. Top with another tortilla.
Heat a small amount of oil or butter in a large skillet over medium heat. Place quesadilla in skillet and cook until cheese has melted and underside of tortilla is browned. Carefully flip quesadilla, and cook until both sides are browned.
To serve, cut quesadilla into wedges and serve with sour cream or plain Greek yogurt, jalapeno slices and salsa.