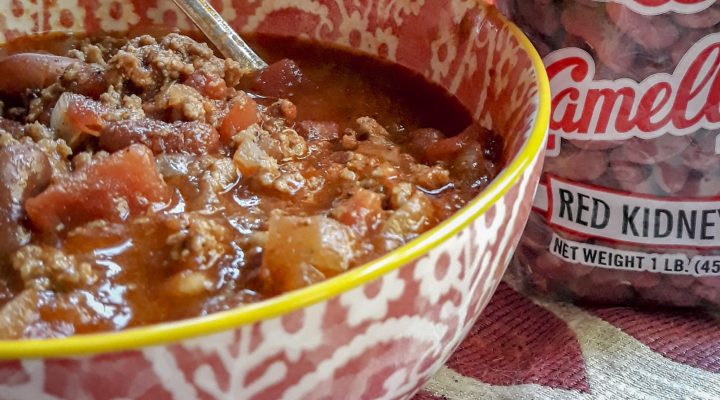 Contributed by
Jennifer Hill Booker
Chef Jenn's 'Baby It's Cold Outside' Chili
Directions:
Brown ground beef in a medium sized stockpot, over medium heat; stirring frequently.
Add the onion and cook until soft, about 4-5 minutes.
Stir in Baby It's Cold Outside Chili Seasoning and cook another 5 minutes. Add the remaining ingredients, bring to a boil and reduce heat to low.
Cover and simmer for 30 minutes.
Adjust to taste with additional Baby It's Cold Outside Chili Seasoning, as needed.
Enjoy!
Chef Jennifer Hill Booker is a Le Cordon Bleu-certified chef, cookbook author, reality TV personality, culinary educator, business owner and GA Grown Executive Chef for the GA Department of Tourism and Travel. She weaves her love of traditional Southern cuisine with her belief in incorporating healthy, seasonal foods and her classic French training.