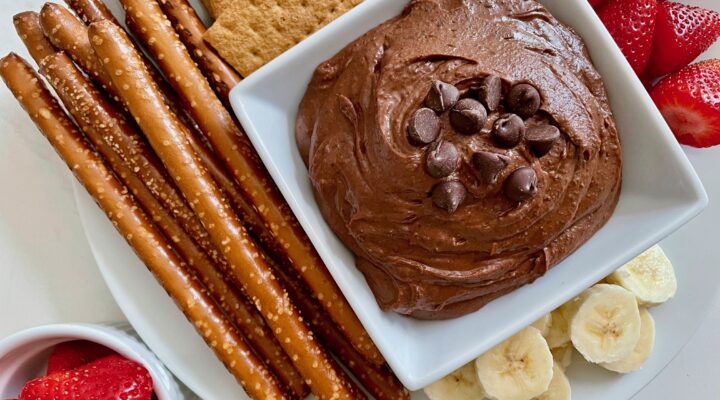 Chocolate Hummus
Directions:
Add cooked black beans, cocoa powder, brown sugar, nut butter, vanilla extract, sea salt, and cinnamon to the bowl of a food processor. Blend several minutes until smooth and creamy, occasionally scraping down the sides of the bowl. If mixture is too dry or thick, add water by the tablespoon and blend again, adding more water until desired consistency is reached.
Taste for sweetness. If desired, add one to two tablespoons of maple syrup at a time, blending again until desired sweetness is reached.
Spoon into a bowl, top with a handful of chocolate chips, and serve with graham crackers, pretzels, strawberries, and banana slices for dipping.
Note: Try it as a frosting on brownies or cupcakes!