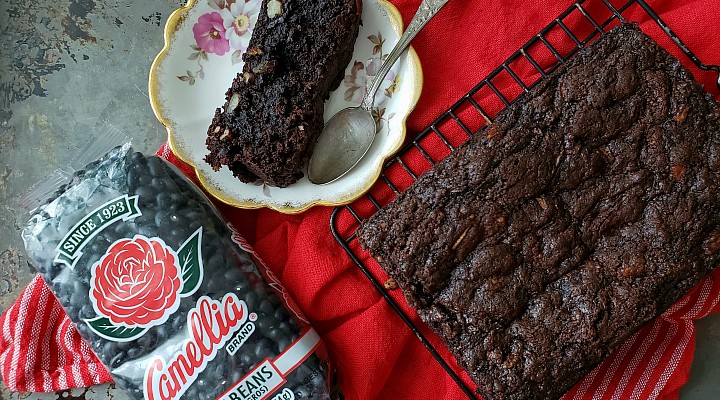 Chocolate Zucchini Bread with Black Bean Aquafaba
Directions:
Preheat oven to 350 degrees. Grease a loaf pan with butter and set aside.
In a colander, allow grated zucchini to drain for 15 minutes. Pat dry to remove any excess moisture.
In a medium bowl, whisk together melted butter, brown sugar and oil until completely combined.
In a separate large bowl, combine flour, cocoa powder, baking soda, baking powder, salt, cinnamon allspice, pecans and coffee granules.
Fold the wet ingredients into the dry ingredients, working with about ⅓ at a time, until mixture is well combined.
Fold in whipped black bean aquafaba, followed by grated zucchini. Mix well until completely incorporated.
Bake for approximately 50 minutes, or until a toothpick inserted in the center comes out clean.
Store in an airtight container for up to 5 days.