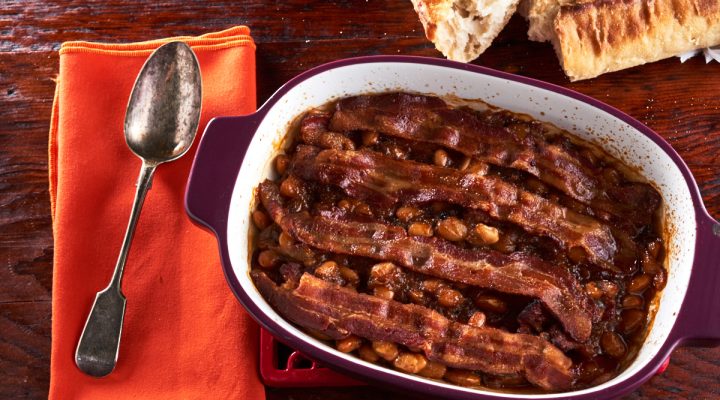 Colonel Vincent's Southern-Style Baked Beans
This family favorite graced the back of the Navy (Pea) beans bag for decades and hails from Mary Sawyer – L.H. Hayward Jr.'s sister and 1st generation bean enthusiast. Mary married Henry Vincent, perhaps winning him over with this delicious baked bean recipe.
Directions:
Rinse and sort beans. Cover beans with water, add ham bone, onion, bell pepper, paprika, garlic salt, salt and pepper. Cook over low fire about 1 ½ hours, or until tender.
Remove ham bone. Add ketchup, Worcestershire sauce and brown sugar, mixing lightly. 
Spoon half of the mixture in a baking dish, cover with ¼ pound sliced bacon. 
Spoon remaining half of the mixture into the baking dish and cover with remaining ¼ pound sliced bacon.
Bake 1 ½ to 2 hours in 350°F  oven.