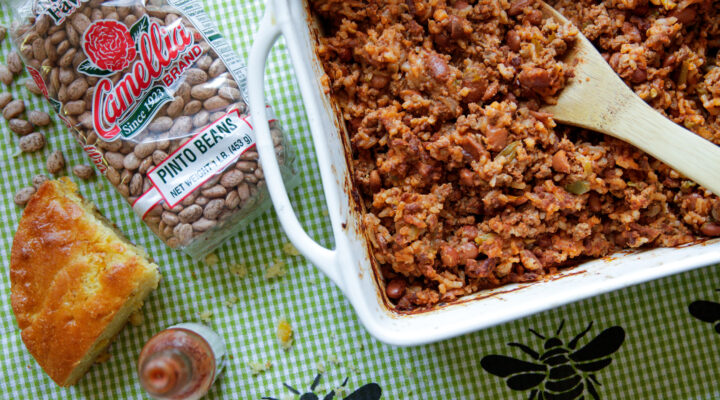 Cowboy Beans and Rice
Directions:
Cook ground beef, onions, and peppers in a skillet over medium heat, stirring till ground beef is brown and crumbled. Drain off any grease. 
Combine meat mixture, rice, water, chili powder, salt, beans, tomato juice, and chili peppers; stir well.
Pour into 3-quart casserole dish. Cover and bake at 350°F for 50 minutes.
Stir, cover and bake again for an additional 30 minutes, or until rice is tender.