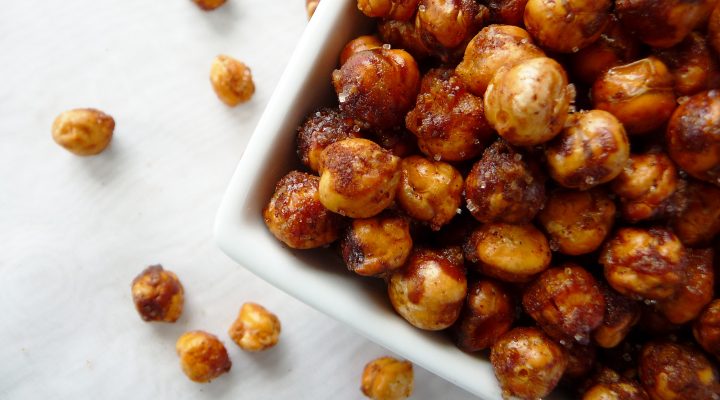 Crispy Cinnamon Garbanzo Beans
Directions:
Place garbanzos in a medium bowl and cover with 2 inches of water. Soak overnight.
Drain garbanzos. Thoroughly pat dry with paper towels or clean kitchen towels.
Preheat over to 350°F. In a bowl, toss garbanzos with vegetable oil and sugar. Spread in a single layer on an ungreased baking sheet.
Roast in oven until crunchy and no longer soft in the centers, about 45 minutes. (Stir a few times to prevent burning.)
Immediately toss garbanzos with cinnamon and salt.
Cool and serve, or store in an airtight container at room temperature for up to a week.