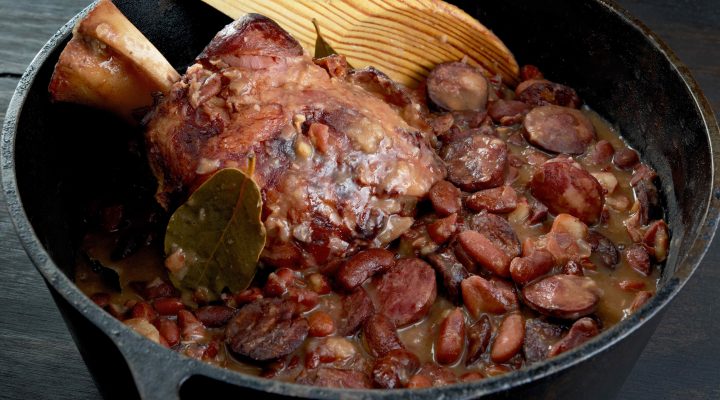 Contributed by
Devin Meyers
Devin's "Feed the Krewe" Red Beans
Directions:
Rinse and sort beans.
Combine all ingredients in a large pot. Add water to 3 inches above the beans. 
Bring to boil, then turn down heat and simmer for 3 hours, until the beans are soft. Add more water if needed. Always have the beans slightly submerged.
Devin Meyers leads the Red Beans & Rice Parade in New Orleans.