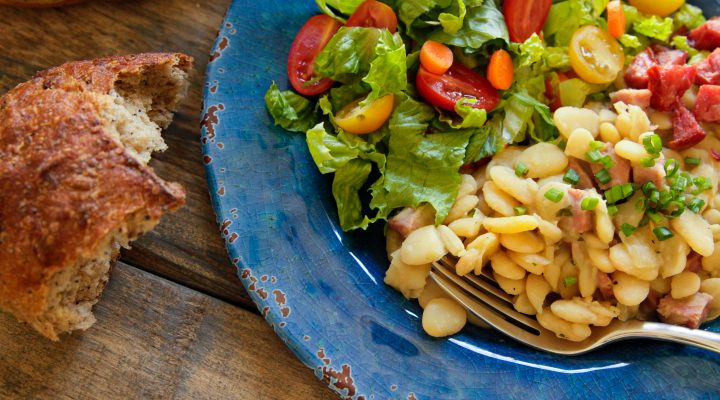 Dorothy's Delicious Baby Lima Beans or Green Baby Lima Beans
This family recipe was featured on the original Baby Limas bag and passed down by Dorothy Hayward, Gordon Hayward's sister and 2nd generation bean enthusiast.
Directions:
Rinse and sort beans. (Optional: Soak beans using your preferred method.)
Cover beans with water, add meat, simmer about 1 hour.
Sauté onion, garlic, parsley in butter or olive oil.
Add vegetables to beans and cook 1/2 hour, or until tender.