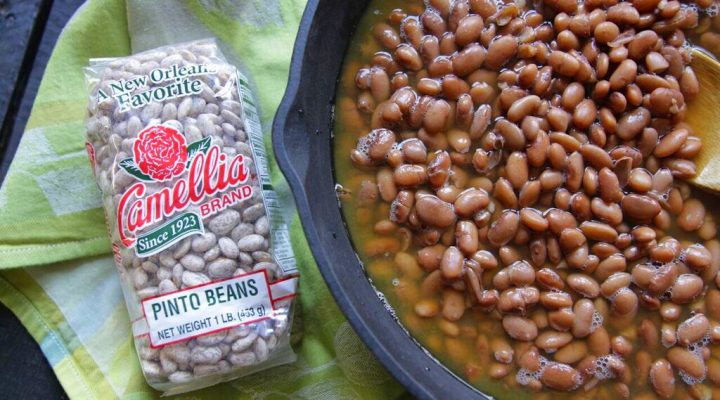 Easy Make-Ahead Pinto Beans
Directions:
Pinto beans are one of the quicker cooking beans, and it's not a requirement to soak them first. However, by using the 1-hr. quick soak method in this recipe and then not draining the beans, they retain the natural starch and deep flavor that make for a rich tasting and creamy result.
Rinse and sort beans.
Add beans to a large, heavy pot. Cover with water, about 2 inches above the top of the beans.
Cover pot, bring to a boil and then remove from heat. Let the pot rest for 1 hour, covered.
Stir in 1 1/2 teaspoons of kosher salt per 1 pound of beans, cover and bring to a boil. Remove cover from pot, reduce heat to low, and simmer until beans are tender, about 1-1 1/2 hours.
Make sure the beans stay submerged, adding more water if necessary, and taste test after an hour to see if their level of softness is to your liking.
You'll end up with deeply flavorful beans that freeze beautifully and can be used in all sorts of dishes. By not seasoning the beans, other than the salt to bring out their natural flavor, they adapt easily to added seasonings in other recipes. The beans can be stored in the freezer for up to 6 months.