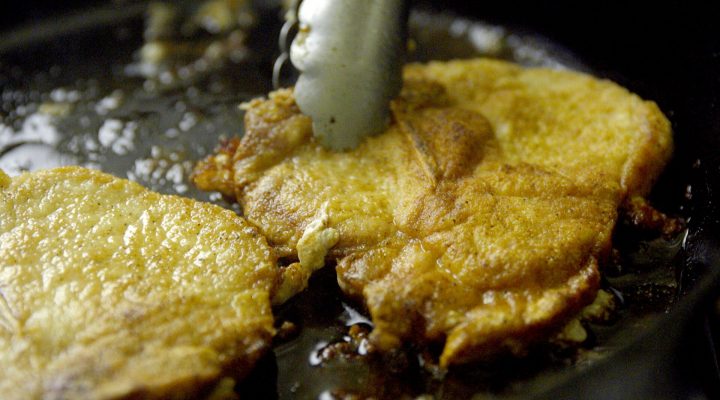 Easy Pan Fried Pork Chops
Directions:
In a pie pan or shallow bowl, combine flour, Creole seasoning or seasoned salt, and garlic powder.
Dredge each of the pork chops (both sides) in the flour mixture, and set aside.
Heat vegetable oil in a large non-stick or cast iron skillet over medium high heat.
When oil is hot, add half the chops to the skillet. Cook until golden brown, about 3 minutes.
Turn chops and cook 3 minutes more, or until desired doneness.
Remove to a paper towel-lined plate, and repeat with remaining chops.
Sprinkle with salt and pepper, and serve immediately with Southern Blackeye Peas and Southern Collard Greens.