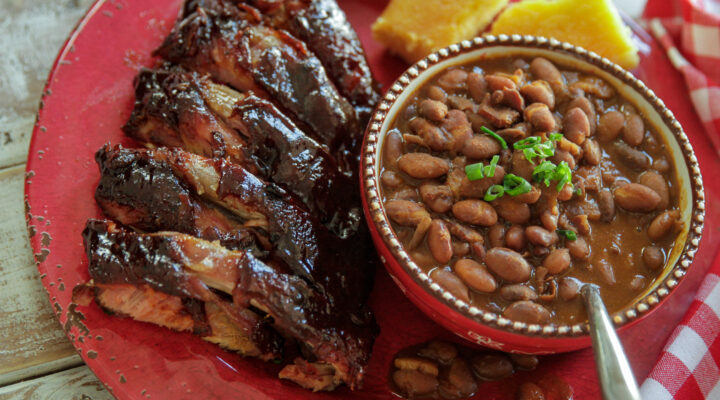 Elizabeth's Perfectly Pink BBQ Beans
This family favorite was featured on the Pink Beans bag for decades and hails from Elizabeth Hayward – Gordon Hayward's wife and 2nd generation bean enthusiast.
Directions:
Rinse and sort beans. 
In a large heavy pot, cover beans with water, and add salt pork or ham hock. Bring to a boil; reduce heat and simmer for 1 hour.
Add remaining seasonings, and simmer until beans are tender. Add additional water as necessary.