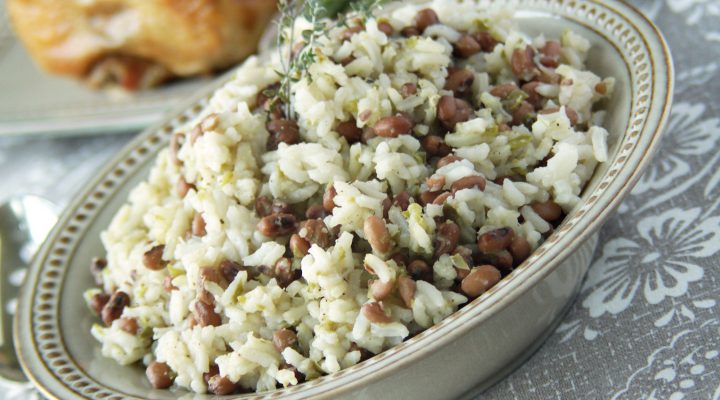 Field Pea Hoppin' John
Directions:
Rinse, sort, and cook peas.
Heat the oil in a large pot over medium heat. Add the onion, bell pepper and garlic and cook until translucent.
Add the field peas, stirring to combine.
Add 2 1/2 cups water, the salt and the pepper and bring to a boil. 
Add the rice and the sprig of thyme; stir once.
Bring back to a boil, cover and reduce heat. Simmer for 20 minutes, then remove from the heat and let stand, covered, for an additional 10 minutes.
Uncover, add salt and pepper to taste.
Fluff with a fork and serve.