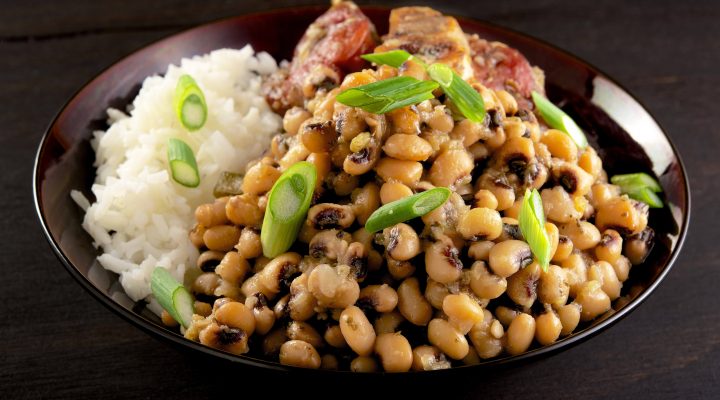 Field Peas and Rice
Directions:
Rinse and sort peas.
Simmer field peas in water until tender, about 1 1/2 hours. Rinse and drain the peas.
In slow cooker combine peas with ham bone, onion, celery and garlic.
Add 1 cup water or broth. Cover and cook on low for 5 to 6 hours. 
Add Cajun seasoning, oregano, and salt and pepper to taste. 
Continue cooking for 1 to 2 hours longer.
Serve with hot cooked rice and sprinkle with sliced green onion, if desired.