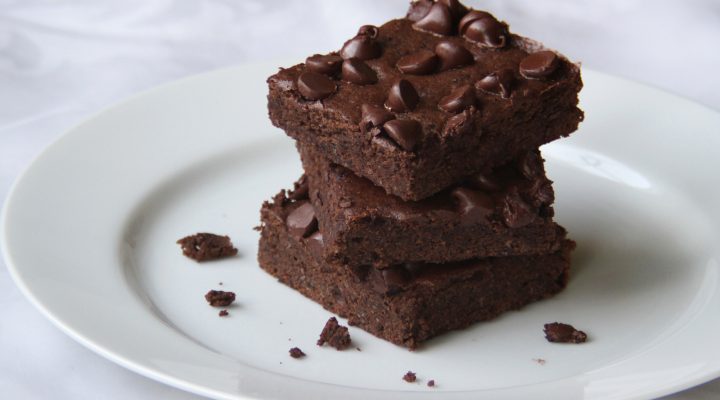 Flourless Black Bean Brownies
Directions:
Preheat oven to 350° F. Lightly grease an 8 x 8 square baking dish.
Combine the black beans, eggs, oil, cocoa powder, salt, vanilla extract, sugar, cinnamon, and chili powder in a blender or food processor; blend until smooth.
Pour the mixture into the prepared baking dish. Sprinkle the chocolate chips over the top of the mixture.
Bake in the preheated oven until the top is dry and the edges start to pull away from the sides of the pan, about 30 minutes.