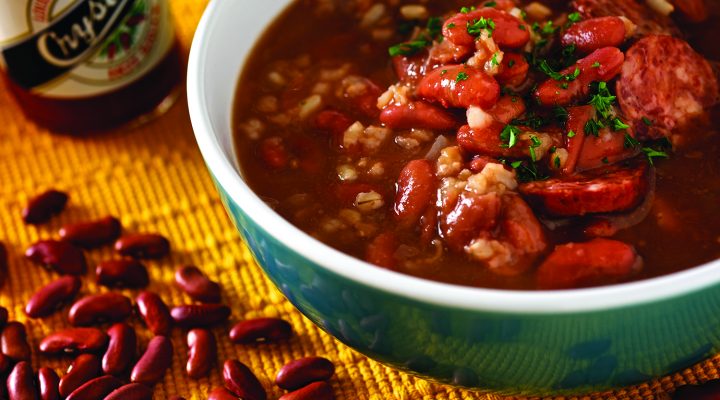 Contributed by
Lauren Malone Keller
Frenchmen Street Red Beans and Rice Soup
Steps away from the crowds of Bourbon Street, we locals like to enjoy the sights and sounds of the New Orleans music scene on Frenchmen Street. With venue after venue featuring the most eclectic musicians and a huge spectrum of musical genres, it is the perfect environment for appreciating the creative and artistic spirit so unique to our city. This soup is a riff on one of the most traditional New Orleans dishes, red beans and rice.
Directions:
Combine all ingredients in the slow cooker. Be sure to add enough water to leave 3" of space from the rim of the slow cooker, but no more than 8 cups.
Cook on low heat for 7 to 8 hours, until the beans and rice are tender.
From In a While, Crocodile: New Orleans Slow Cooker Recipes by Patrice Keller Kononchek and Lauren Malone Keller, photographs by Michael Palumbo.
©2014 Patrice Keller Kononchek and Lauren Malone Keller, used by permission of the publisher, Pelican Publishing Company, Inc.