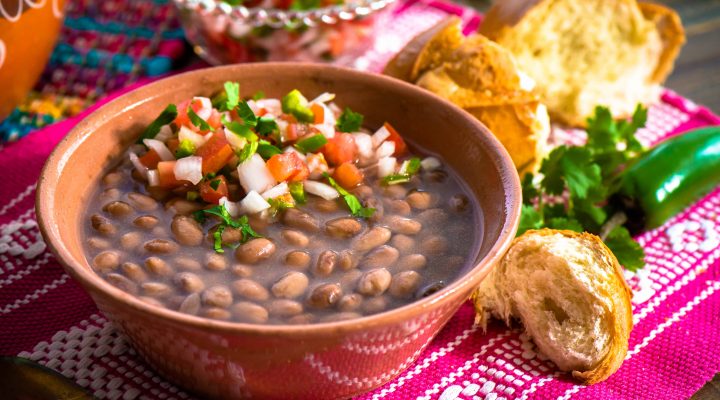 Contributed by
Ericka Sanchez
Frijoles de la Olla (Mexican Bean Stew)
Directions:
Combine beans and water in a 6-quart heavy bottomed pot or clay pot. Stir in olive oil, onion pieces, garlic cloves and salt. Bring to a boil. Reduce heat, cover and simmer for 2 hours or until beans are tender. Adjust salt as needed.
Serve as a main dish with pico de gallo and bolillo (French bread).
Cook's Note: If your pot releases too much steam during the cooking process, avoid loss of liquid by adding boiling water to the beans as they cook. This will keep your beans from drying out.
Ericka Sanchez is the creator and recipe developer at the award-winning www.NibblesandFeasts.com, a bilingual blog created to share traditional Mexican family recipes and modern dishes with a Latin twist.