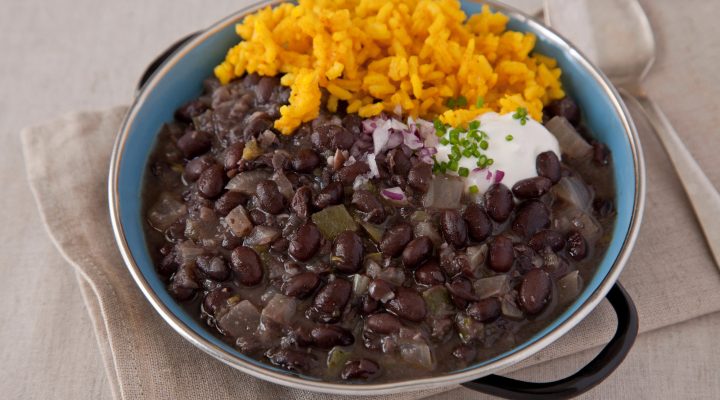 Frijoles Negros (Cuban Black Beans)
Directions:
Rinse and sort beans. (Optional: Soak beans using your preferred method.)
Add beans, stock, and seasoning meat to a large pot and bring to a boil. Cover and reduce heat to low; simmer beans until tender, about 1 hour.
In a large Dutch oven, sauté the onions and green pepper in olive oil until the onions are translucent; add mashed garlic and sauté another minute or so.
Add the cooked beans, oregano, cumin, salt, bay leaf, vinegar, and sherry. Cover and simmer over low heat for 15 to 20 minutes, stirring occasionally. Remove bay leaf.
Add additional salt and cayenne pepper to taste.
Garnish with cilantro, sour cream, and chopped red onions.