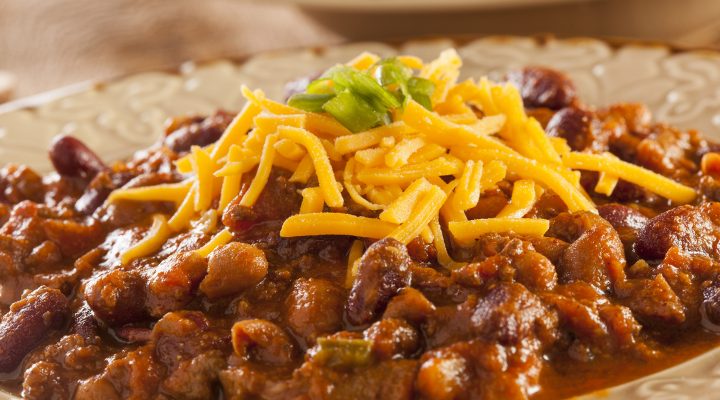 Slow Cooker Hearty Bean, Beef & Sausage Chili
Directions:
Rinse and sort beans. (Optional: Soak beans using your preferred method.)
Brown ground beef and sausage in a skillet for about 10 minutes. With a slotted spoon, remove cooked ground beef and sausage to a plate and set aside.
Add onion and celery to skillet and sauté in beef drippings.
Add browned beef, sausage, sautéed mixture, and remaining ingredients to slow cooker and mix well.
Turn the slow cooker to high and bring chili to a boil. Reduce heat to low and slow-cook for a minimum of 12 hours, stirring every 4 hours.
Add salt to taste.