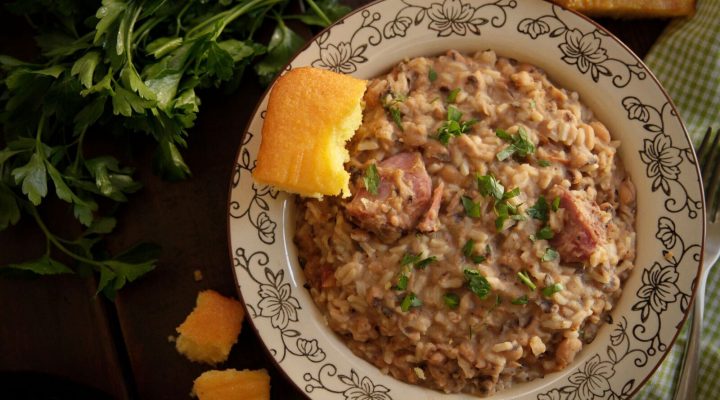 Hoppin' John
Directions:
Rinse and sort peas. (Optional: Soak peas using your preferred method.)
Heat oil in a large pot over medium-high heat. Add onions; sauté 5 minutes. Add tomato and garlic; sauté an additional 5 minutes.
Add water or broth, ham hocks, bay leaves and oregano; bring to a boil. Add blackeye peas; stir well. Return to a low boil; cover with lid, reduce heat to low, and simmer 1½ to 2 hours or until the peas are tender, stirring occasionally.
Remove ham hocks, pick meat from bones, chop and return to the pot; discard bones, skin and other unwanted items. Remove bay leaves and discard.
Add rice to pot, cover and simmer an additional 25 minutes or until the rice is tender. Add green onions; stir well. Adjust seasonings to taste.