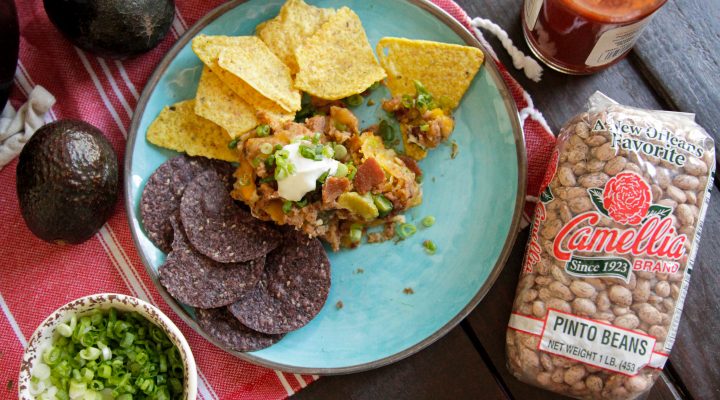 Contributed by
Creole Contessa
Hot 7-Layer Dip with Andouille & Bacon
Directions:
Add 1 tablespoon of oil to a frying pan over medium heat. Add diced bacon and cook until crispy. Remove cooked bacon and set aside on paper towel to drain.
Add Andouille sausage to bacon grease in frying pan and cook until browned, around 15 minutes. Remove cooked sausage and set aside on paper towel to drain.
Spray slow cooker with cooking spray.
To make the refried beans, add 3 tablespoons of oil, cooked pinto beans and spices to the bowl of a food processor and process until smooth, adding bean cooking liquid or water as necessary. Spread bean mixture in bottom of slow cooker.
On top of bean mixture, add layers of sharp Cheddar cheese, drained pickled jalapeños, Monterey Jack cheese, Andouille sausage, bacon and Mexican cheese blend.
Cover with slow cooker lid and cook on low for 1 1/2 - 2 hours.
Remove lid and garnish with chopped green onions.
Serve with sour cream, guacamole and tortilla chips.
Lisa, the Creole Contessa food blogger, is a California girl who spent childhood summers in Louisiana with her late grandmother. Her goal is to take her family's traditions and love of cultural foods and put a Creole spin on them.