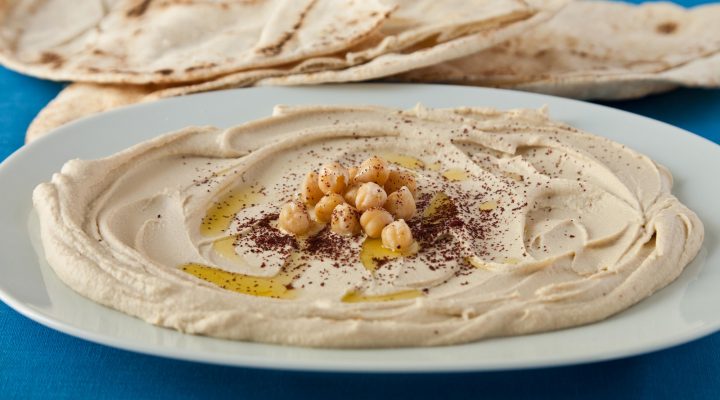 Hummus
Directions:
Rinse and sort garbanzos. (Optional: Soak beans using your preferred method.)
Add garbanzos to a pot, and fill with enough water to cover by at least 1 inch. Add baking soda if desired. Bring to a boil, then lower heat and simmer until garbanzos are very soft, about 1 1/2 - 2 hours.
Drain, reserving some of the cooking liquid for blending and a small handful of garbanzos for garnish.
Transfer the rest of the garbanzos to a blender or food processor. Blend until smooth, gradually adding olive oil. Add reserved cooking liquid if needed.
Add tahini paste, lemon juice, garlic, cumin and salt and blend.
Spread hummus into a flat serving dish, garnishing with reserved garbanzos and parsley.