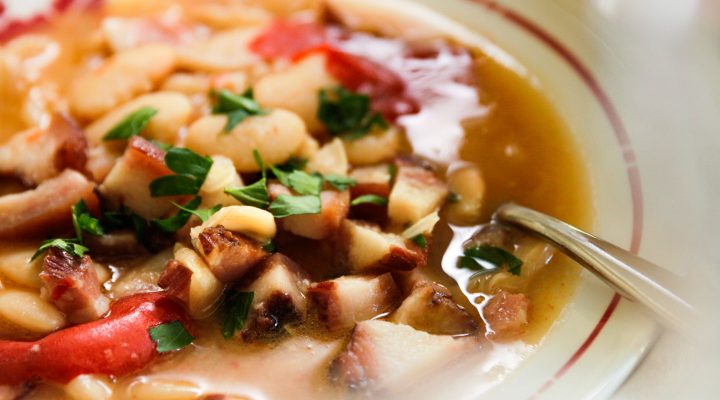 Contributed by
Jennifer Booker Hill
Instant Pot Butter Beans & Hog Jowls
Directions:
Rinse and sort beans.

Put the beans, ham bone, hog jowl, onion, garlic, dried red chili pepper and water in the Instant Pot. Stir. Twist to lock the lid, and turn the valve to sealing.

Use Manual mode to cook at high pressure for 30 minutes.

When the timer beeps, allow the pressure to release naturally for 20 minutes. Then, turn the valve to venting.

Remove lid. Salt and pepper to taste.

Serve hot.
Tips:
If after cooking, beans are soft but there's too much liquid remaining, use Sauté mode and cook till thickened.

If beans are not soft enough after cooking,

put the lid back on and make sure the release valve is set to "sealing." Use Manual mode to cook at high pressure for another 5 to 10 minutes. The pot will quickly come back up to pressure because the contents are already hot.

Get more 

Instant Pot Tips, Tricks & How-To's.
Note from the author:
Hog jowl comes from the cheek area of the hog and is usually found in the pork section of your grocery, next to the ham, or at a butcher shop. Although it tastes similar to bacon, it has a texture that remains firm during long cooking times. You can use it fresh, cured, or smoked to add richness and flavor to any pot of beans, peas, or greens.