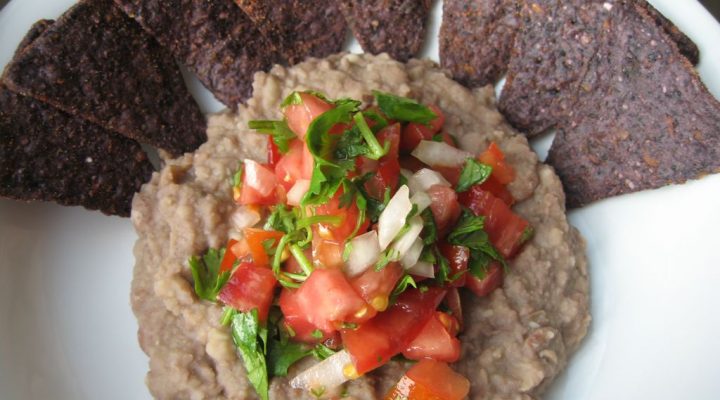 Kid-Friendly Refried Beans
Directions:
Add soaked beans to a pot. Cover with water or broth.
Bring to a boil; reduce heat and simmer gently, uncovered, stirring occasionally, until tender (about 1 1/2 hours).
When beans are almost done, sauté onions and garlic in oil, about 5 minutes, until onions are clear.
Mash or process half of the cooked beans; add mash to onion and garlic. Add a little water or broth to the pan if bean mixture is too thick.
Sauté mixture for 10 minutes, stirring frequently.
Add cumin and remaining beans and continue cooking until warm.
Add salt and pepper to taste.