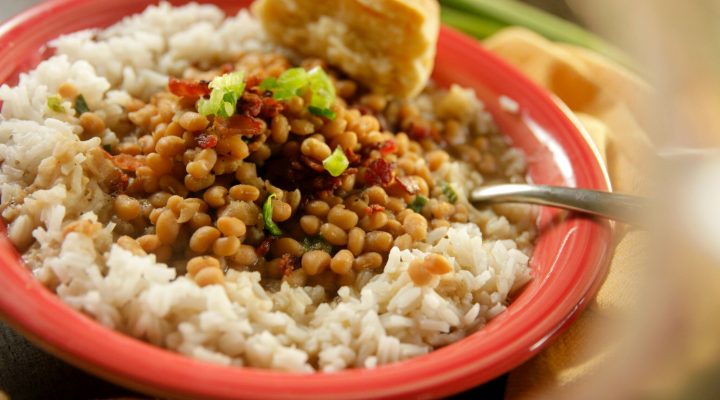 Lady Peas with Salt Pork and Rice
Directions:
Rinse and sort peas.
Discard any skin on salt pork.
Cut salt pork or bacon into 1/3-inch pieces, and cook in a heavy pot over moderate heat, stirring occasionally until fat is rendered, and salt pork or bacon is crisp and golden, about 6-8 minutes.
Transfer salt pork or bacon to a paper towel-lined plate to drain. Pour off all but 1 tablespoon fat, and cook onions in fat over moderate heat until softened.
Add garlic and cook, stirring for 1 minute.
Stir in peas and broth, and simmer uncovered until peas are tender, about 1 hour.
Stir in scallions and salt and pepper, to taste.
Serve over rice, and sprinkle with salt pork or crumbled bacon.