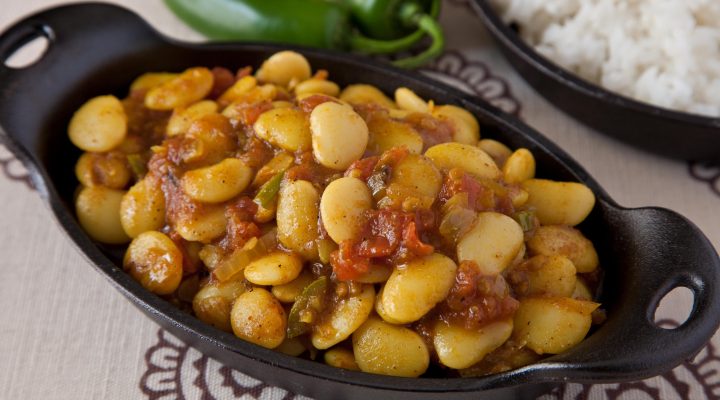 Lima Bean Curry
Directions:
Rinse and sort beans. (Optional: Soak beans using your preferred method.)
In a saucepan, cover beans with water, and bring to a boil. Reduce to a simmer, and cook until beans are tender. Drain beans, reserving cooking liquid, and set both aside.
Heat oil in a saucepan. Cook onions and green chili until onions are translucent.
Add ginger-garlic paste to saucepan, and stir until well-blended.
Add tomatoes and cook for 5 minutes.
Add turmeric, chili powder, coriander or dhania powder, channa masala or chicken masala seasoning and sauté for one minute.
Add cooked beans and reserved cooking liquid.
Simmer 5-10 minutes, or until well blended. Garnish with coriander leaves and ghee.