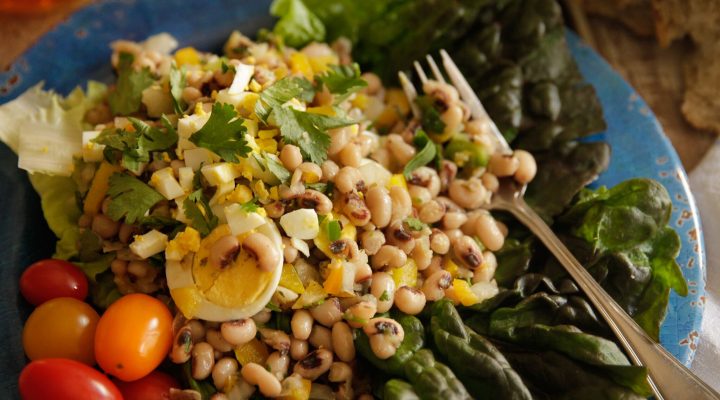 Marinated Blackeye Peas (Salada de Feijão Frade)
Directions:
Rinse and sort peas.
Heat water and peas to boiling in 3-quart saucepan. Boil 2 minutes; reduce heat. Cover and simmer until peas are tender, 50 to 60 minutes; drain.
In large bowl, mix cooked peas and remaining ingredients (except 1 hard-boiled egg). Cover and refrigerate 3 hours.
Arrange remaining sliced egg on top of mixture; sprinkle with additional cilantro and serve.