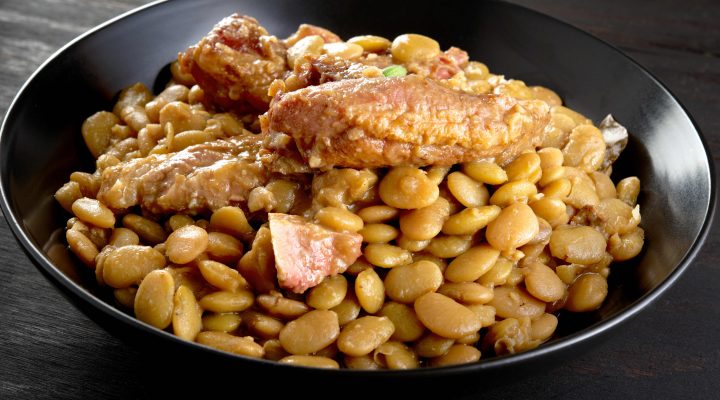 Marjorie's Marvelous Large Lima (Large Butter) Beans
This family favorite was featured on the Large Limas bag for decades and hails from Marjorie Hayward, Gordon Hayward's sister and 2nd generation bean enthusiast.
Directions:
Rinse and sort beans. (Optional: Soak beans using your preferred method.)
In a heavy skillet over low heat, cook ham or seasoning meat for 10-12 minutes; this will render the meat and create the grease needed for Step 3. Remove ham or seasoning meat, and set aside.
In skillet grease, sauté onion, garlic, parsley and celery.
In large heavy pot, cover beans with water and bring to a boil. Reduce heat to a simmer, and add sautéed vegetables, ham or seasoning meat, and bay leaf to pot. Simmer for 1 1/2 hours, or until beans are tender, stirring occasionally. Add water as necessary.
Remove bay leaf, add salt and pepper to taste and serve.