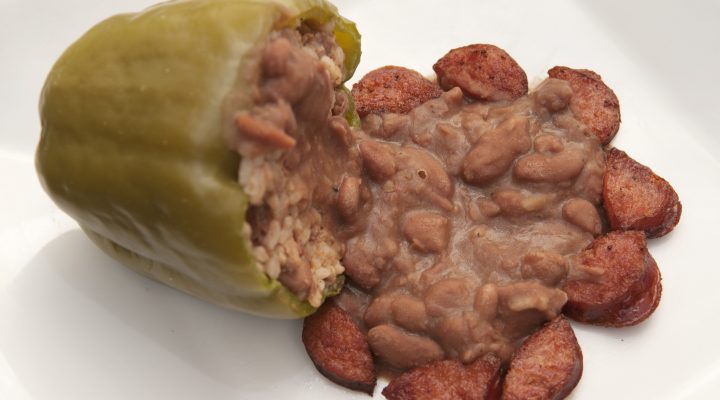 New Orleans-Style Stuffed Peppers
Directions:
Preheat oven to 350 degrees.
Slice tops off of green peppers and remove seeds and white pith. Set peppers aside.
In a large skillet, brown ground turkey, garlic powder, and black pepper for about 5-7 minutes.
When turkey is browned, add rice, beans, sausage, and water, mixing well. Cover, and cook for about 7 minutes.
Stir in tomato sauce, and taste for seasoning. Add salt and pepper if desired.
Place peppers in greased casserole pan, and stuff with cooked mixture.
Cook peppers for 20-40 minutes or until they reach your desired level of tenderness. Top with shredded Cheddar cheese.
Recipe by Ascension Parish ProStart School